Sleeping Bags and Sleeping Mats for Sale
ShopCampLive.com offers sleeping bags and sleeping mats for sale for tactical extreme weather use. Prepare for outdoor adventures and serious camping trips with high performance sleeping bags from Snugpak, like the Softie Series, the Sleeper Series and Special Forces bivvy bags. Try out Multimats tactical line of foam and self-inflating sleep mats. Buy this tactical and high performance sleeping gear for comfortable camping.
Suplerlite Sleeping Mats for Sale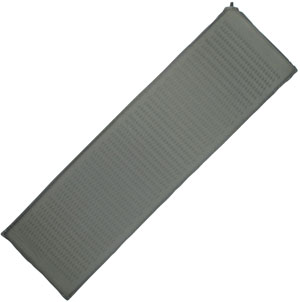 Suplerlite Sleeping Mat
$89.95


Superlite Sleeping Mats for sale are made by Multimat. They are a popular choice for tactical and field use by the military and extreme backpacking and camping. These self-inflating mats provide a buffer between you and the surface below, ultimately making sleeping more comfortable. These mats also provide a barrier to protect you from the temperature of the ground underneath where you sleep. The Superlite measures 72 inches by 20 inches by 1 inch. These sleeping mats have a four season comfort rating. They are rated for use from 5F degrees up to 130F degrees. The Superlite weighs a mere 17 ounces and has a compact pack size of 10.25 by 4.75 inches, when mid-folded and rolled. They are reversible in color featuring olive on one side and black on the other. These Multimat Sleeping Mats have been independently tested. The higher the tog value the greater the thermal resistance of the foam which increases the warmth and comfort of the user. The Superlite Sleeping Mat has a Tog Value of 3.9/US R-Value 2.214. All of the Superlite Mats are supplied with a stuff sack, which can be used as a pillow case, retaining bands and a repair kit. They have a lightweight 20D Rip Stop nylon to prevent water absorption. They feature a quality, lightweight foam core for lasting performance and full inflation. They have a TPU membrane for an air tight seal. They feature an easy valve which can be locked while adding air by mouth. Offering tactical performance in a sleek and lightweight compact pack size, buy the Superlite Sleeping Mats for $89.95.
Need Assistance? Contact Our Support Team Via Email 24/7

© 2014-2021 ShopCampLive.com - All Rights Reserved