Camping and Hiking Gear, Rucksaks, Gearpacks and Backpacks for Sale
Shop Camp Live offers rucksacks, gearpacks and backpacks for sale are from some of the most popular manufacturers. They are designed to provide functional and comfortable ways to carry gear while camping and backpacking. From Maxpedition, Snugpak, 5.11 Tactical and others, these bags are filled with organizational pockets and pouches to make finding your gear easy. For hauling survival essentials when you are running wild outdoors, buy your gear here.
511 Tactical Select Carry Packs for Sale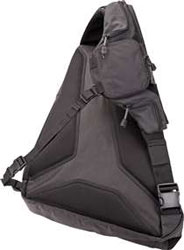 511 Tactical Select Carry Pack
$129.95


511 Tactical Select Carry Pack for sale is a secure and versatile slingbag. The front panel and interior are MOLLE, SlickStick System, and Backup Belt System compatible, allowing for complete customization. The Tactical Select Carry Pack features Hot-Pull tabs for quick and reliable deployment. They have a removable belt/waist pouch which could be used as a fanny pack. The Select Carry Sling Pack by 5.11 Tactical is crafted of highly durable, 1050D nylon. These bags have a 600mm storage length. They have a durable haul handle and a breakaway strap which adds secure and flexible carry options. The 511 Tactical Select Carry Pack features an internal hydration bladder and water bottle pocket. They feature hook-&-loop fastener patch panels to store an ID. For a customizable, well-built slingbag, buy the 511 Tactical Select Carry Pack for $129.95.
Need Assistance? Contact Our Support Team Via Email 24/7

© 2014-2021 ShopCampLive.com - All Rights Reserved