Sleeping Bags and Sleeping Mats for Sale
ShopCampLive.com offers sleeping bags and sleeping mats for sale for tactical extreme weather use. Prepare for outdoor adventures and serious camping trips with high performance sleeping bags from Snugpak, like the Softie Series, the Sleeper Series and Special Forces bivvy bags. Try out Multimats tactical line of foam and self-inflating sleep mats. Buy this tactical and high performance sleeping gear for comfortable camping.
Discovery 10XL Sleeping Mats for Sale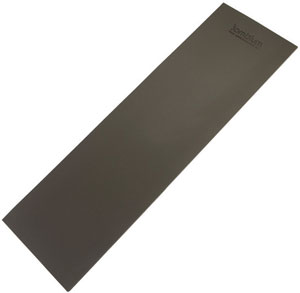 Discovery 10XL Sleeping Mat
$29.95


Discovery Compact Sleeping Mats for sale are made by Multimat. It is a popular choice for tactical and military use and extreme backpackers. These mats create a buffer between you and the ground temperature and hard surface beneath you, ultimately ensuring more comfortable sleeping. The Discovery Mat measures 73 inches by 22 inches with a thickness of .4 inches. These sleeping mats have a four season comfort rating. They are rated for use from -112F degrees up to 212F degrees. The Discovery weighs 11 ounces and has a pack size of 22 by 7 inches. Made by Multimat, the Discovery 10XL is considered a premium foam mat. It is manufactured from high quality polyolefin foam for comfort and long-term performance. These mats include elasticized bands for storage. Buy the Discovery Compact Sleeping Mats for $29.95.
Need Assistance? Contact Our Support Team Via Email 24/7

© 2014-2021 ShopCampLive.com - All Rights Reserved