Camping and Hiking Gear, Rucksaks, Gearpacks and Backpacks for Sale
Shop Camp Live offers rucksacks, gearpacks and backpacks for sale are from some of the most popular manufacturers. They are designed to provide functional and comfortable ways to carry gear while camping and backpacking. From Maxpedition, Snugpak, 5.11 Tactical and others, these bags are filled with organizational pockets and pouches to make finding your gear easy. For hauling survival essentials when you are running wild outdoors, buy your gear here.
Snugpak Crossover Rucksacks for Sale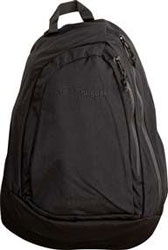 Snugpak Crossover Rucksack
$79.95


Snugpak Crossover Rucksack for sale is a single shoulder strap day pack that is both comfortable and easy to use. These bags feature a zippered concealed compartment with a Velcro® backing to attach a number of different pouches. The Snugpak Crossover Rucksack has a removable waist strap. The main compartment can handle a volume of 1098 Cu in/18 Liters. These lightweight gear bags weigh only 27 ounces and measure 18 by 11.75 by 5 inches making them an ideal size for camping and backpacking. They feature a built-in hydration pouch. The MOLLE Webbing on the waist strap allows for future customization. The Snugpak Crossover Rucksack features a concealed compartment that can be accessed from two different zippered openings. For a well-built slingbag, buy the Snugpak Crossover Rucksack for $79.95.
Need Assistance? Contact Our Support Team Via Email 24/7

© 2014-2021 ShopCampLive.com - All Rights Reserved