Sleeping Bags and Sleeping Mats for Sale
ShopCampLive.com offers sleeping bags and sleeping mats for sale for tactical extreme weather use. Prepare for outdoor adventures and serious camping trips with high performance sleeping bags from Snugpak, like the Softie Series, the Sleeper Series and Special Forces bivvy bags. Try out Multimats tactical line of foam and self-inflating sleep mats. Buy this tactical and high performance sleeping gear for comfortable camping.
Snugpak Jungle Sleeping Blankets for Sale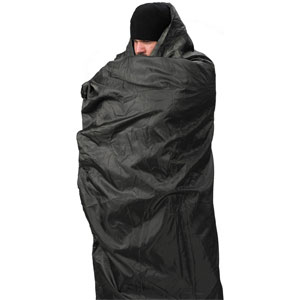 Snugpak Jungle Sleeping Blanket
$59.95


Jungle Blankets for sale are made by Snugpak. They are a popular choice for backpacking, tactical and military use in warm climates and tropical conditions. They feature the same insulation as the material used in the Travelsoft Series of sleeping bags and blankets made by Snugpak. This material features high loft and ultra lightweight fabric that performs well even after being compressed. The Jungle Blankets is warm yet lightweight and highly compressible with a pack size of only 6 by 6 inches. For maximum portability, a compression sack is included. The Jungle Blanket is coated in Paratex Antibacterial. Paratex provides an antibacterial and antimicrobial coating that helps prevent bacterial growth and helps to fight odor. These blankets are designed for high performance camping and backpacking as well as military and tactical use. Snugpak blankets and sleeping bags have been tested by the military in several places. The Jungle Blankets are 76 inches by 64 inches and have a weight of 25 ounces. These black colored blankets are comfortable at 45F degrees with a low of 36F degrees. These temperature ratings are based on experience and feedback. Individual temperature preferences may vary. For tropical yet tactical, comfortable yet compressible sleeping, buy the Jungle Blanket by Snugpak for $59.95.
Need Assistance? Contact Our Support Team Via Email 24/7

© 2014-2021 ShopCampLive.com - All Rights Reserved