Camping Cookware, Portable Stoves and Water Filtration Systems for Sale
ShopCampLive.com offers camping cookware, portable stoves and water filtration gear for sale. From comfort camping items like Esbit Coffee Makers to essential Katadyn water purification kits, be prepared for your next outdoor adventures and camping trips. Buy your campfire cooking and be ready to camp right.
Primus Profile Stoves for Sale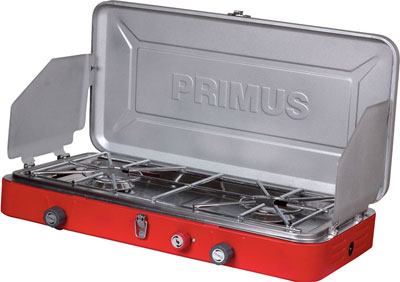 Primus Profile Stove
$99.95


Profile Camping Stoves for sale have two burners that can each be individually adjusted. Being able to adjust the flames individually means more cooking options during your camping trip. The Profile Camping Stoves are made by Primus and are able to hold larger ports. The lid and sidewalls of the Primus Profile double as a windshield. These stoves include a stainless steel drip pan and the hose to attach to the propane tank. Please note, they do not include a propane tank. They have a boil time of three minutes. They measure approximately 23 ¼ by 3 7/8th by 12 5/8th inches and weigh 11.7 pounds. They are designed for outdoor use only and have an integrated carrying handle. These stoves feature a Piezo igniter which means matches are not essential. The Profile Camping stoves have a burn time of 1 hour per 16 oz. propane tank which is not included. Because camping does not need to be about boring food, buy the Primus Profile Camping Stove for $99.95.
Need Assistance? Contact Our Support Team Via Email 24/7

© 2014-2021 ShopCampLive.com - All Rights Reserved