Camping Tents, Tactical Tents, Tactical Shelters and Cabin Tents for Sale
ShopCampLive.com offers tents and shelters for sale from tactical all weather tarps to tents from Eureka. Prepare for outdoor adventures and camping trips with high performance fly first pitch type tent. Snugpak, an industry leader in high performance shelters and tents offers exceptional protection specifically designed for military and tactical use. Buy the right shelter, tarp or tent for your camping needs.
Copper Canyon Cabin Tents for Sale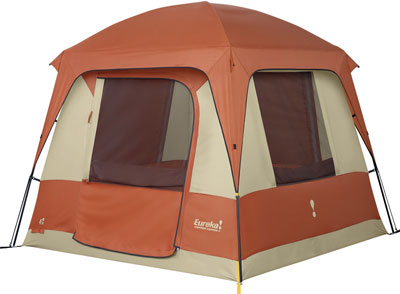 Copper Canyon Cabin Tents
$219.95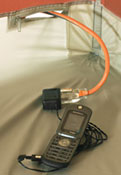 Eureka Copper Canyon Tents for sale are designed for four campers and feature the handy Eureka E Power port. The E Power Port is a zippered opening where you can bring an electrical power cord into the tent. Zip the Power Port and the electrical cord fits snugly in place while keeping insects out. The Copper Canyon has nearly vertical side walls so you can comfortably use an airbed or cot. Made by Eureka, this popular family camping series of tents has a spacious cabin design. These three season shelters are square with a single entry door, an 8 foot by 8 foot floor and a 7 foot center height. It offers four campers 64 sq ft of tent area in a pack size of 7 inches by 26 inches with a minimum weight of 18 pounds 10 ounces. The large windows on each side have protective fabric panels to keep out wind and rain. The windows feature a quick stash pocket that allows the fabric panels to be stashed instead of having to be tied back. These tents feature ample high stash storage including two storage pockets, a gear loft (or gear hammock) with eight loft loops and a flashlight loop. The walls, fly and floor are made of polyester with a 1200 mm coating for water-resistance. The Copper Canyon has storm guyout pockets to store the guylines when not in use. They have a free standing combination steel and fiberglass frame with clips, pole sleeves, and ring and pin assembly. To make set up easier, the frame is color coated to the webbing for a fast match. Large mesh panels in the tent ceiling help ensure maximum air circulation. To protect against standing or splashing water, these cabin style tents have a bathtub style floor that wraps up the sides of the tent. Terrific for comfortable camping or backpacking, buy the Copper Canyon Cabin Tent 4 for $219.95.
Need Assistance? Contact Our Support Team Via Email 24/7

© 2014-2021 ShopCampLive.com - All Rights Reserved