Camping Cookware, Portable Stoves and Water Filtration Systems for Sale
ShopCampLive.com offers camping cookware, portable stoves and water filtration gear for sale. From comfort camping items like Esbit Coffee Makers to essential Katadyn water purification kits, be prepared for your next outdoor adventures and camping trips. Buy your campfire cooking and be ready to camp right.
Water Pump With Advanced Filters for Sale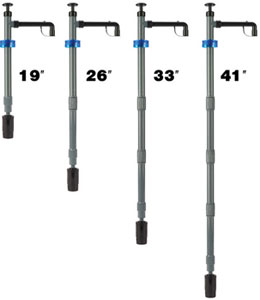 Adjustable Water Pump With Advanced Filter
$69.95


Water Pump with Advanced Filter for sale creates instant access to safe drinking water anywhere in the world. As part of the NDUR line of portable filtration devices, they require no pumping, no tablets and no drops. They are simple to use, assemble in seconds and can be adjusted to four different sizes. Viewed as one of the safest, low-cost alternatives to boiling, bottled water and purification drops, these Water Pumps are suitable for water filtration all over the world, even third world countries. Manufactured by Ndur, these Water Pumps create a source of drinking water wherever you are camping or backpacking. They conveniently disassemble into easy-to-carry pieces. The Advanced Filter system eliminates up to 99.9999% of E-Coli and up to 99.99% of chemicals and heavy metals such as Chromium 6, Aluminum, Chlorine, Copper, Mercury, Lead and Cadium. These advanced water filters remove up to 99.9% of Micro-organisms, such as Giardia and Cryptosporidium. The Water Pump filters up to 100 gallons of water or more, depending on the quality of the source water. These are one of the most laboratory and field-tested water filtration devices of their kind. They use EPA protocols and are tested to NSF/ANSI Standards 42 and 53 by Broward Testing Laboratory. They are not for use with salt water. For safe drinking water when camping or backpacking, buy the Water Pump with Advanced Filter for $69.95.