Camping Cookware, Portable Stoves and Water Filtration Systems for Sale
ShopCampLive.com offers camping cookware, portable stoves and water filtration gear for sale. From comfort camping items like Esbit Coffee Makers to essential Katadyn water purification kits, be prepared for your next outdoor adventures and camping trips. Buy your campfire cooking and be ready to camp right.
Primus Njord Stoves for Sale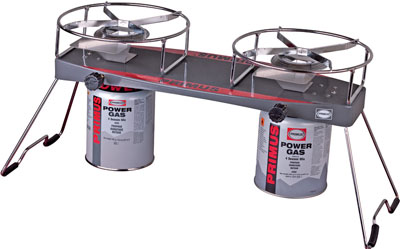 Primus Njord Stove
$59.95


Njord Camping Stoves for sale offer a cooking solution in a foldable and compact package. The Njord is a twin burner stove that is convenient and stable to use. While they can handle large pots, the Njord Camping Stoves compactly measure approximately 18 ¾ by 3 3/8th by 8 ¼ inches. The two gas burners have a 2800W, 10,000 BTU/h output. In order to provide better functionality, the Njord has a built in windshield in the X-grid pot supports. The legs lock when folded in or out to make packing it back up easy. They have a boiling time of three minutes. Made by Primus, they have a manual ignition and weigh 4 pounds. The burn time is 65 minutes with 8.1 gas cartridge. Gas, however, is not included. For a convenient cooking solution for one to ten people, buy the twin burner Njord Camping Stoves for $59.95.
Need Assistance? Contact Our Support Team Via Email 24/7

© 2014-2021 ShopCampLive.com - All Rights Reserved