Hammocks, Rainfly's and Mosquito Nets for Sale
Shop Camp Live offers hammocks, rainfly's and mosquito nets for sale from some of the most popular manufacturers. These items are designed to provide a more comfortable experience when camping and backpacking. Whether you are shopping for a cozy Hennessy Hammock, preparing for combat against mosquitoes or just running wild outdoors, buy your camping essentials here.
Hammock Hex Rainflys for Sale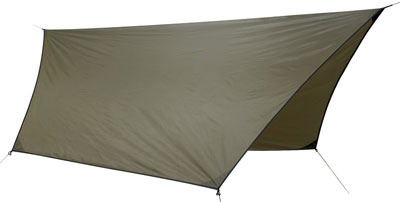 Hammock Hex Rainfly
$79.95
Hennessey Hammocks
Hex Rainfly for sale are designed for use with all Hennessy Hammock. These rainflys provide additional protection from the elements. Available in coyote brown, they are made of 70D polyurethane coated polyester RipStop. They weigh 23 ounces and have a pack size of 3.5 by 11 inches. The wide hexagonal shaped Rainfly is 132 inches on the centerline by 103 inches. This rainfly offers protection from wind and rain and can be angled out to provide a large covered area for cooking or relaxing. The Hex Rainfly can also be staked to the ground on each side of the hammock. Because of the wind load, this fly should be tied directly to trees with the strong polyester cords provided. The Rainfly also includes two tie outs on each side. Buy the Hex Rainfly for use with your Hennessy Hammock for $79.95.
Need Assistance? Contact Our Support Team Via Email 24/7

© 2014-2021 ShopCampLive.com - All Rights Reserved